Get Involved!
It's easy to get involved with the South Carolina Historical Society through membership, volunteer work, research, donations, and more!
Annual Fund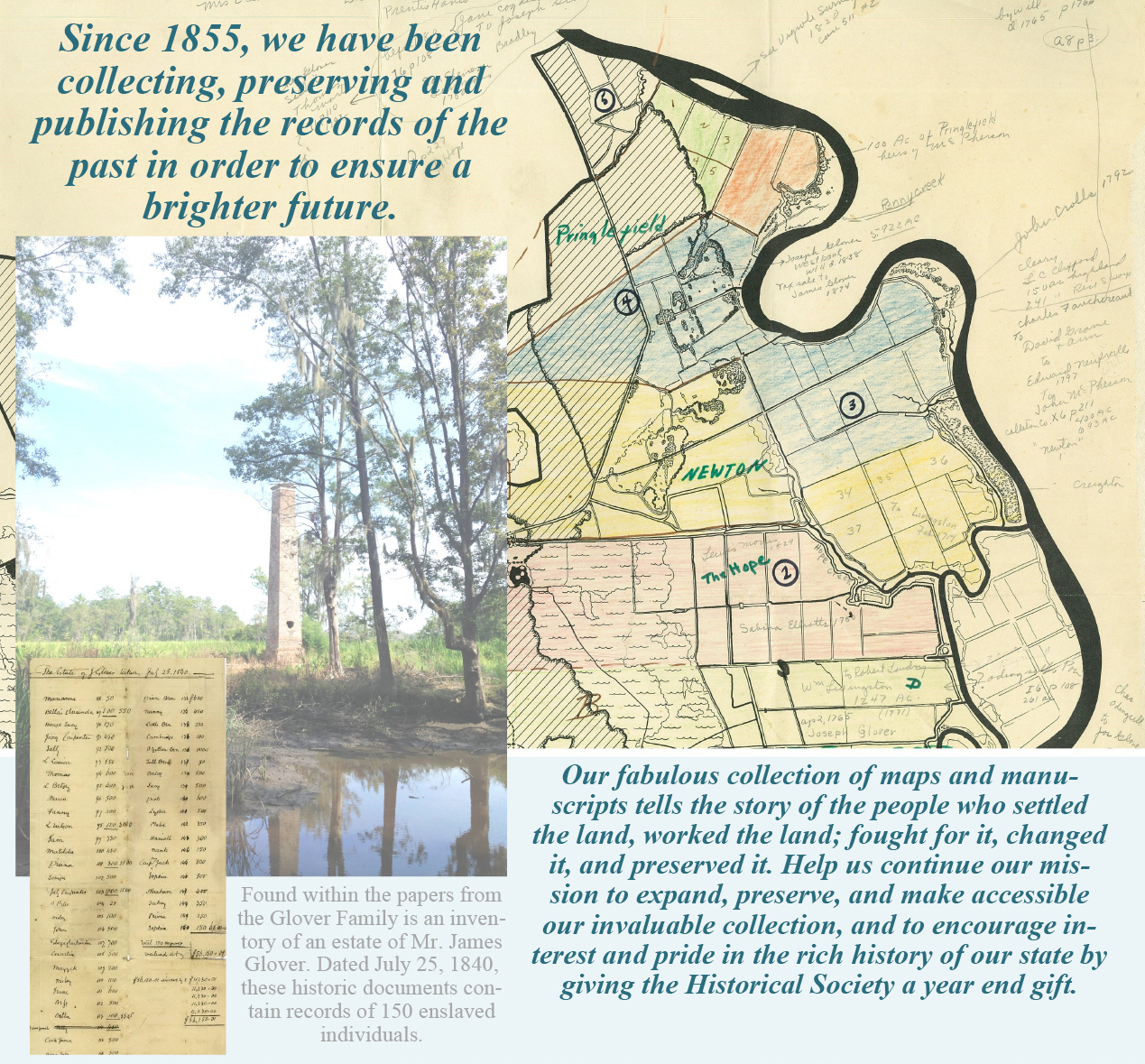 You can help the South Carolina Historical Society expand, preserve, and improve accessibility to the state's largest private manuscript repository. In addition to supporting the historic Fireproof Building, your gift will protect books, letters, journals, maps, drawings, and photographs about South Carolina history. By giving to the society's Annual Fund, you encourage pride and interest in the history of our great state and help guarantee the accessibility of our invaluable collection for future generations. Click here to make a gift to the Annual Fund online.
The Fireproof Building
Download our Android app, Walking Old Charleston, to support the renovation of the Fireproof Building. Robert Mills designed the Fireproof Building with 947,500 bricks made and laid with slave labor. We ask that you consider supporting the renovation of the Fireproof Building by donating to sponsor virtual bricks. Donate now!
Membership
Click here to become a member or renew your membership today.
Just a few of the benefits of membership are:
subscriptions to our quarterly publications
discounts on merchandise, photocopies, and research services
discounted admission to to society-sponsored events (including first dibs on tickets for events open to the public)
Keep in Touch
We love hearing from our members, and we work hard to keep you apprised of the goings on at the South Carolina Historical Society. To ensure that we stay in touch, please send any changes of address to Lela Gee-Boswell, Membership Coordinator.
We would also like to collect e-mail addresses from our members who are online. We promise not to inundate you with messages, and we will never, ever sell your e-mail address to marketers or other organizations. To join our e-mail list, simply send a message with the subject line "e-mail list" to  Lela Gee-Boswell.