The Anthony Ashley Cooper Society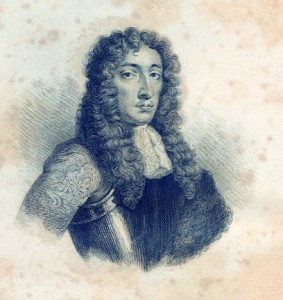 The Anthony Ashley Cooper Society was established to honor those who have provided for the South Carolina Historical Society in their wills or estate plans. In addition to will bequests, there are several other options for planned giving. Such gifts offer financial benefits to the donor and help the society meet its goal of "preserving the past for the future." In making a contribution to the Anthony Ashley Cooper Society, you join an esteemed group of individuals who are dedicated to preserving the history of this great state and nation. This esteemed group includes:
John Bowman McLeod
Jane Clark Scott
Charles Leroy Anger
Ethel Jane Bunting Charitable Remainder Trust
Estate Planning Strategy
The South Carolina Historical Society relies upon gifts from members' estates to build its endowment and undertake important projects. In recent years, a gift of $100,000 allowed the society to upgrade its library computer system to meet national standards. This same donation enabled us to move forward with the purchase and installation of compact shelving, which is imperative for the continued growth of the society's collections.
The society's endowment is critical to the future of our organization. A healthy endowment allows an organization to grow, to offer more services for our members, and to continue collecting, preserving, and publishing the history of South Carolina.
We hope that you will consider giving a gift of endowment to guarantee the future of our organization.
For more information, contact:
Ginny Zemp, Director of Development
(843) 723-3225, ext. 119
Or write to:
100 Meeting Street
Charleston, South Carolina 29401
Gifts of Stock
Stock gifts are another wonderful way to contribute to the Historical Society! For more information about making stock donations, please contact Ginny Zemp.