Educators
Are you interested in using primary source materials from our archival collections in your classroom? Would you like ideas for meeting South Carolina Social Studies standards? Do you want to bring your students to our archives at the College of Charleston? Is your school or district interested in hosting a FREE professional development workshop about our resources?
Contact Education and Volunteer Coordinator Bailey Knight or call 843-723-3225, ext. 117.
Mark your calendars for the Educator Open House and Happy Hour on September 14!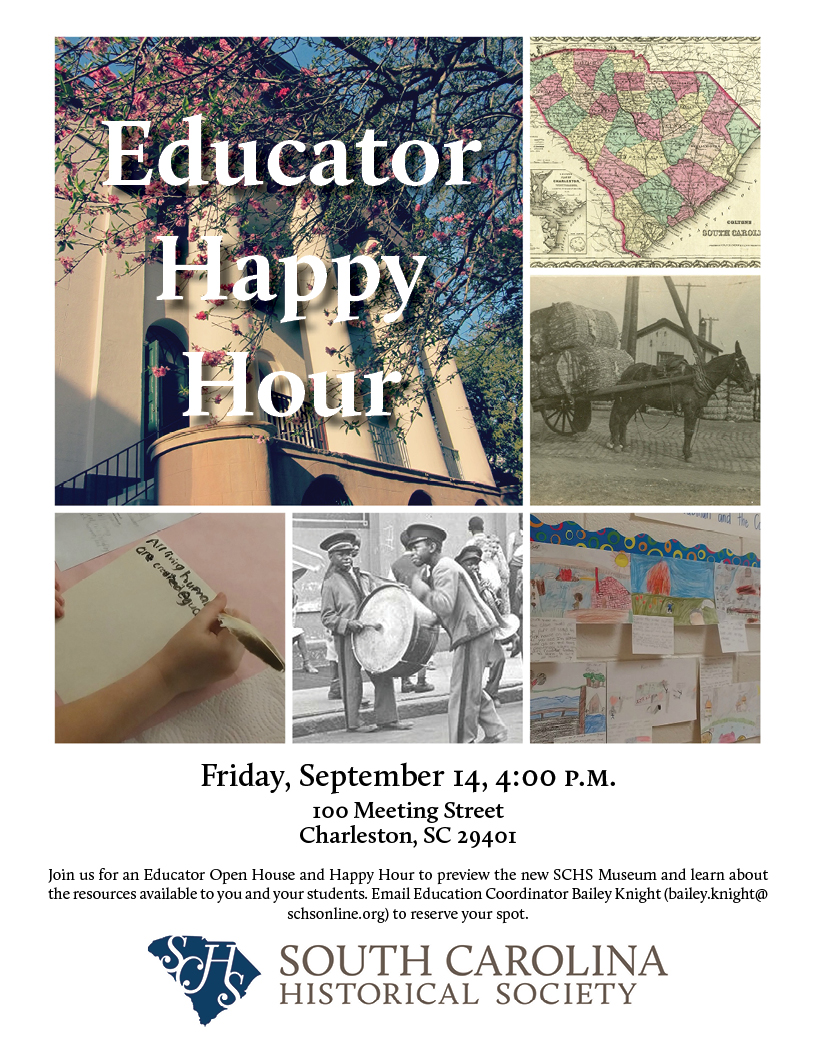 More Educator content coming soon!