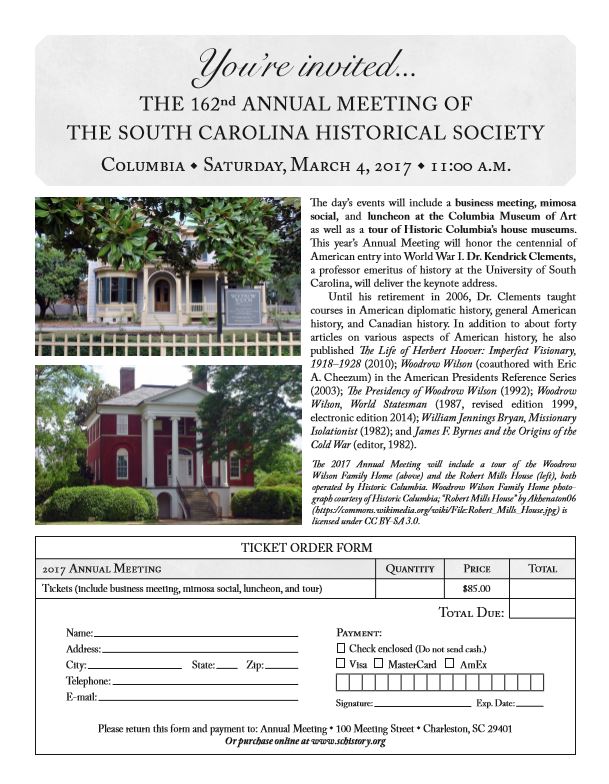 Purchase tickets here!
This year's Annual Meeting will be held at the Columbia Museum of Art. Seating is limited, and reservations will be processed in the order in which they are received. Tickets are $85 for members and $100 for non-members. Due to catering restrictions, we can not refund any cancellations after February 23rd. Tickets will not be not be mailed in advance but can be picked up at the registration desk on the morning of the event.
Each ticket includes admittance to the mimosa social, lunch, keynote address, and tour, but SCHS members are entitled to attend the business meeting (11:00–11:30 a.m., Columbia Museum of Art auditorium) free of charge. If you will only be attending the business meeting, please register here under business meeting.