Staff Directory
Faye Jensen, Ph.D.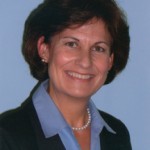 Executive Director
ext. 110 
Born in Virginia, Faye Jensen received her B.A. from the University of Georgia and her Ph.D. from Emory University. She was trained as an archivist by the National Archives and Records Administration at the Jimmy Carter Presidential Library. While at the Carter Library, Dr. Jensen focused on the papers of the First Lady and published "'These are Precious Years,' The Papers of Rosalynn Carter," in Modern First Ladies: Their Documentary Legacy. Dr. Jensen taught history for nearly twenty years at several colleges and universities, including Perimeter College in Atlanta, the University of Alabama in Huntsville, and The Citadel. With an interest in the post-Civil War South, Dr. Jensen recently contributed a chapter to Making a New South, published by the University of Florida Press.
John Tucker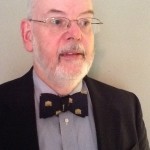 Assistant Director
ext. 120 
John Tucker is responsible for overseeing the business operations and finances at the South Carolina Historical Society. Born and raised in North Carolina, John is a graduate of North Carolina State University and has more than thirty-nine years management and supervisory experience with the National Park Service, state parks, and non-profit friend's groups. He is responsible for financial management, human resources, information technology, and administrative operations for the Society. Prior to joining the Society in 2006, John was superintendent of Fort Sumter National Monument including Fort Moultrie and the Charles Pinckney National Historic Site. After retiring from the National Park Service in 2006, he and his wife chose to remain in the beautiful lowcountry.
Virginia (Ginny) Zemp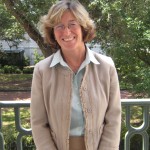 Director of Development
ext. 119
Virginia (Ginny) Zemp grew up in Charleston. A graduate of Ashley Hall and the College of Charleston, she worked as a paralegal for more than a decade. She has lived all over the Palmetto State, including stints in Hilton Head, Beaufort, Georgetown, and Spartanburg. Ginny previously worked at the South Carolina Historical Society, handling programs and membership, and returned in 2011 to head up the Society's new development department.
EmmaLee K. Boykin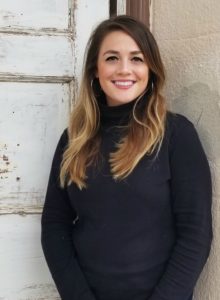 Programs and Events Coordinator
ext. 113
EmmaLee Boykin works closely with all members and coordinates the society's programming and events.  A native of Charleston, EmmaLee received a B.A. in historic preservation and community planning as well as arts management from the College of Charleston, where her thesis focused on genealogical research and the preservation of heritage. She has worked with multiple organizations involved in the lowcountry's arts and culture community, including Brackish Bow Ties, Drayton Hall, the College of Charleston, and the Historic Charleston Foundation. By combining her education and professional experience, she has developed a niche for researching and appreciating art and culture within our state's diverse communities.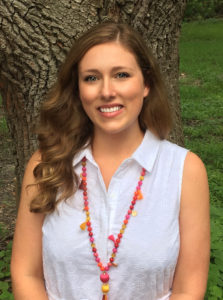 Lela Gee-Boswell
Membership Coordinator
ext. 111
Lela is from Jackson, Mississippi and grew up with an affinity for architecture, preservation, and history that stemmed from her grandmother's interest and contributions in these areas. Previously employed with Historic Charleston Foundation, Lela earned both her B.A. in Historic Preservation and Community Planning and M.P.A. from the College of Charleston. Her graduate research focused on arts, culture, and humanities organizations in the nonprofit sector, specifically looking at audience demographics, patron cultivation, and 21st century trends. As Membership Coordinator, she oversees the membership program and develops new opportunities for   engagement across the state.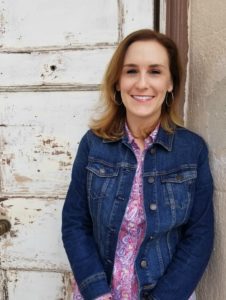 Bailey Knight
Education & Volunteer Coordinator
ext. 117
Bailey Knight grew up in Spartanburg where her parents instilled in her a love of reading and South Carolina history. She earned her BS in Elementary Education from the College of Charleston and then taught in Charleston County School District for nine years. She returned to her alma mater to earn her MA in history through their joint program with The Citadel. Prior to joining the Society, she worked with Historic Charleston Foundation and McLeod Plantation Historic Site. As Education and Volunteer Coordinator, Bailey is coordinating education outreach with K-12 teachers and students throughout the state. She will be presenting workshops and creating educational programming that coordinate with the Fireproof Building's new exhibits and archival materials.
Matthew A. Lockhart, Ph.D.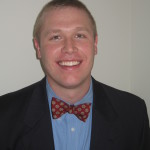 Editor, South Carolina Historical Magazine
ext. 115
Matthew Lockhart is editor of the South Carolina Historical Magazine. Originally from Landrum, South Carolina, he holds a B.A. in history from Wofford College along with an M.A. and a Ph.D. in history from the University of South Carolina. Matthew has published articles and reviews in a number of journals and academic encyclopedias. His book chapter entitled "'Rice Planters in Their Own Right': Northern Sportsmen and Waterfowl Management on the Santee River Plantations during the Baiting Era, 1905–1935" appeared in Julia Brock and Daniel Vivian's Leisure, Plantations, and the Making of a New South (2015). Matthew chairs the George C. Rogers Jr. Book Award and the Clark-Weir Article Award Committees.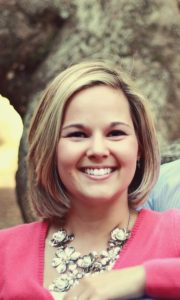 Ivy Farr McIntyre, Ph.D.
Director of Communications
Editor, Carologue
ext. 115
Ivy McIntyre edits Carologue, the society's quarterly magazine; facilitates marketing campaigns; produces social media content; and oversees website development. from Inman, South Carolina, Ivy holds a BA in history and a BS in psychology from Wofford College where she was named a Presidential International Scholar. As a result, she traveled the world for one year, alone, visiting Mexico, Brazil, South Africa, Zimbabwe, Egypt, Poland, Vietnam, and other countries. She earned an MA in history from the College of Charleston and The Citadel while working as a National Park Ranger at Fort Sumter and Fort Moultrie. She earned her Ph.D. in history from Saint Louis University where she studied South Carolina families suffering personal crises—isolation, scandal, domestic abuse, financial insolvency, sickness, and death—between 1790 and 1850. Ivy has also been a writer for Google's Applied Digital Skills, a free computer literacy course that teaches digital skills for classroom and workplace.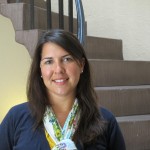 Virginia Ellison
Director of Archives and Research
ext. 114
Virginia Ellison oversees archival operations and works with patrons in the library. She grew up in Marietta, Georgia and attended the College of Charleston, where she earned a B.S. in anthropology. She received her MLIS from the University of South Carolina in 2011, attended the Georgia Archives Institute in June 2012 and recently received her certification from the Academy of Certified Archivists. Virginia has a passion for Southern literature and history, nature, and animals.
Karen Stokes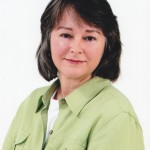 Processing Archivist
ext. 121
Karen Stokes has been an archivist with the Society since 1994. She has a B.A. in English from the College of Charleston and an M.S. in library and information science from the University of South Carolina. Her main focus is the processing and cataloging of our wonderful manuscript collection, and her primary area of interest is South Carolina in the Confederacy. She has published a number of articles on South Carolina history, and is the co-editor of Faith, Valor, and Devotion: The Civil War Letters of William Porcher Dubose, a collection of correspondence in our archives.
Celeste Wiley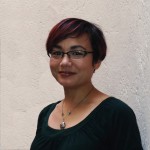 Visual Materials Archivist
ext. 116
Celeste Wiley is central to a NHPRC grant-funded initiative to inventory and catalog the visual materials collections held at SCHS. Celeste was born in Bethesda, Maryland. Her father was a career naval officer and mother, a special education teacher. Growing up, Celeste's family moved frequently, living all over the United States. Celeste began college at the Rhode Island School of Design and obtained a BFA in Photography from the University of New Mexico. Celeste originally became interested in archives through an undergraduate internship in the Elliot Elisofon Photo Archives at the Smithsonian Museum of African Art. In 2004, Celeste settled in Charleston and became one of the members in the inaugural class for the joint Master's program in Historic Preservation between Clemson University and the College of Charleston, which she completed in 2006. Her thesis focused on the preservation of a photo collection at the Avery Institute for African-American History and Culture. Since graduating, Celeste has worked on collections for the Avery, College of Charleston, Beaufort County Library, and The Charleston Archive at CCPL. Celeste also received her certification from the Academy of Certified Archivists.
Molly Inabinett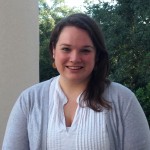 Librarian 
ext. 112
As Librarian for SCHS, Molly Inabinett works in a number of archival and library related tasks.  These include cataloging, outreach, and working with patrons in the reference library.  Molly is a Charleston native and received a B.A. in historic preservation and community planning from the College of Charleston in 2008.  She received her MLIS in the fall of 2015 from the University of South Carolina.  Molly has gained valuable experience processing archival collections and cataloging library materials through her work with other local institutions, including Historic Charleston Foundation, the Catholic Diocese of Charleston Department of Archives and Records Management, and the Charleston Library Society.  Throughout her undergraduate and graduate careers, Molly has always had a passion for the preservation of South Carolina's architectural and documentary heritage.
Lisa Hayes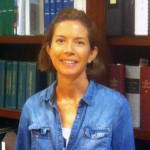 Research Consultant 
Lisa Hayes grew up moving around the world but has spent the last thirteen years living in Charleston and considers it home. She holds a B.A. in geography from the University of Mary Washington and an MLIS from the University of Alabama. She previously worked as a librarian for the SCHS and took time off to stay home with her two kids. When she's not scouring the collections for answers to research questions, she enjoys exploring all that Charleston has to offer.