Memory Station
The society recently received a do-it-yourself Memory Station from Vivid-Pix where you can scan, restore, and save personal photographs and documents! The Memory Station is now available to society members and guests by appointment only during regular museum hours in our Fireproof Building location.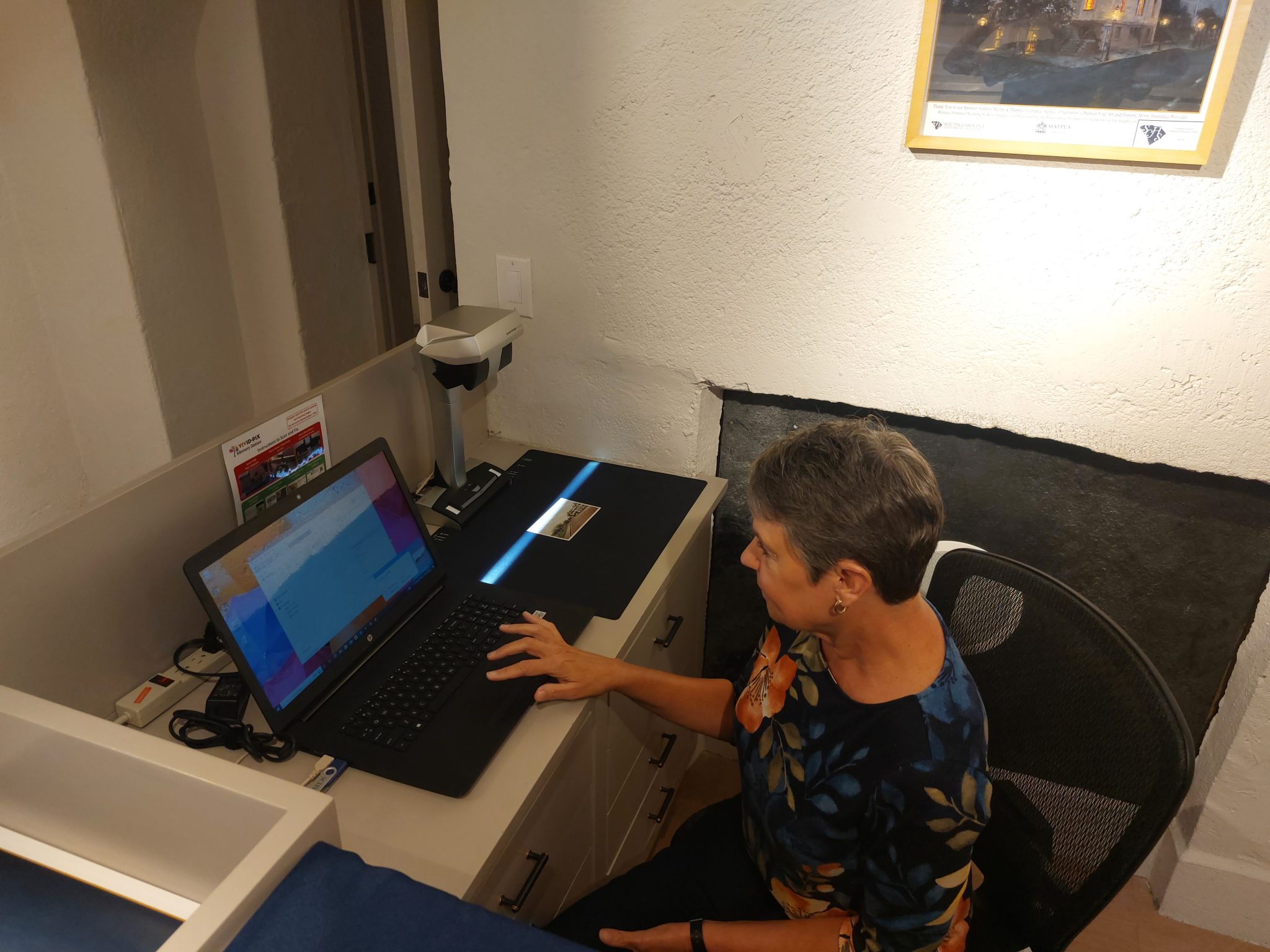 Why scan at home, when you can:
Simply place 1+ photos / keepsakes onto the scanner pad and click the blue button.
Scanned digital images are now ready to be RESTOREd, a fast and easy image editing software, with 1 click.
Appointment information:
A brief orientation on your first visit then you'll be ready to scan your treasures!
Access to the Memory Station and Vivid-Pix restore software for up to 3 personal photographs or documents.
Can scan items up to 11 inches by 17 inches.
USB drives are available for purchase, or you can bring your own.
Price:
Members: Four free 30-minute appointments per year then $10 per 30-minute appointment.
Non-members: $15 per 30-minute appointment.
For more information or to schedule your appointment, please email Museum Coordinator Brandon Reid at brandon.reid@schsonline.org or call 843-723-3225, ext. 113.
Not a member? See additional benefits or join here.