Events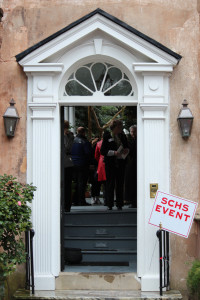 The South Carolina Historical Society sponsors a number of events for members and their guests throughout the year. From the Winter Lecture Series and our Annual Meeting to the Fall Tour, we hope you will join us!
Upcoming events:
Held at First Baptist Church (48 Meeting Street) from 6 – 7 p.m. (No lecture on Feb. 14).
The day's events will include a business meeting, mimosa social, and luncheon at the Columbia Museum of Art (with keynote address by Dr. Kendrick Clements) as well as a tour of Historic Columbia's house museums.
A few of our previous events:
November 29, 2016: A Kiawah Island Colonial Affair
October 30, 2016: Fall Tour: Beaufort
September 25, 2016: An Afternoon at Hope Plantation
July 16–September 27, 2016: Voices of the Santee Delta public forums
June 25–July 2, 2016: Liberty Week
February 27, 2016: 161st Annual Meeting
January 19–March 8, 2016: Winter Lecture Series: "This Abundant Land: The Natural and Agricultural History of South Carolina"
For more details about our programs, please contact Ashley Darland at (843) 723-3225, ext. 111.