Creating the Carolinas Exhibit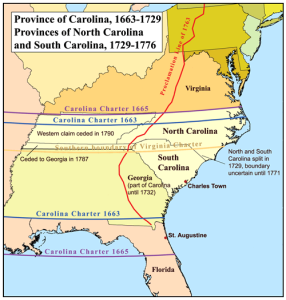 Have you ever wondered how the borders of South Carolina were created? The story of South Carolina's boundaries began four hundred years ago, when kings, political deals, Indian treaties, and misguided surveying helped create our state lines. Learn how our troublesome state boundaries evolved over the centuries.
Look for our South Carolina & North Carolina Borders traveling exhibit at the Aiken County Historical Museum!
This exhibit began as a story (described in the link below) published by the SCHS in Carologue!
Educators: Engage your students with this Creating the Carolinas Lesson Plan designed specifically for the Creating the Carolinas Exhibit.